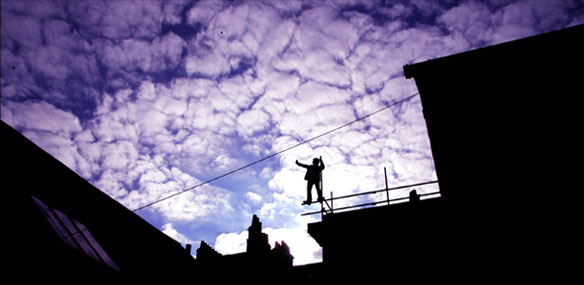 BubbleScope® is a revolutionary new all-seeing imaging device, which enables the capture, preservation and sharing of 'scenes and experiences' in panoramic detail at the moment they are experienced, to be savoured forever.

BubbleScope® creates a point-of-view photography style where the entire scene surrounding the scope is captured in a moment - enabling you to share any point-of-view. This is perfect for any application where you want to share the full picture and are not just a spectator, but a participator.





The image above was captured in a single shot by Tom's prototype BubbleScope®. It measures a whole 360° around the horizon and a whopping 104° in the vertical filed-of-view. This vertical fov is the equivalent to a conventional 35mm camera being used in portrait mode. As we hope you agree, this image really does capture the full picture.